| | |
| --- | --- |
| | Our CPM System |




Pest Control
123 Main Street
Anytown, NY 20317
USA
(212) 555-4321
(212) 555-1234 fax

Send Us

E-mail

© Copyright 2011
Pest Control
powered by Website2Go.com
All Rights Reserved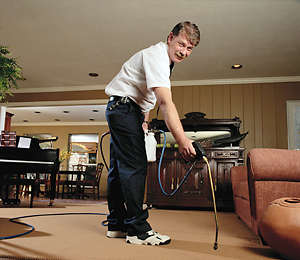 Pest Control offers complete services for your home or business. We call our system "Comprehensive Pest Management" or CPM. It's a 5-step process to eradication, prevention and maintenance of pest control problems:

1. The causes of pest problems will help build a better understanding of necessary actions to cure the problems. We educate customers and continuous involvement and participation by our customers helps insure an effective program.

2. Proper waste management is key to the CPM System. Our registered technicians will carefully inspect your premises for areas where unwanted pests thrive. Harborage sites include excessive accumulations of trash, papers, boxes, and lawn debris. We'll offer advice and recommendations on the cleanup of such areas to maximize effective control.

3. Infestations can often be controlled by making minor repairs to the structure or premises. Common repairs include screening, caulking, weather-stripping, insulating, and improving drainage or ventilation. Pest Control can inspect and make recommendations for your home or business.

4. We use a variety of biological and mechanical control techniques, such as baits, traps, deterrents, and retardants, to monitor and control unwanted pests. Pesticide usage can be kept to a minimum by using these various techniques. Our goal is safe, effective, long-lasting results for our customers.

5. Our goal is limited pesticide application. Pesticide needed for effective pest control will be reduced when practicing all phases of our Comprehensive Pest Management System. The appropriate quantity and application type will be administered by trained professionals - as outlined by the U.S. Environmental Protection Agency.